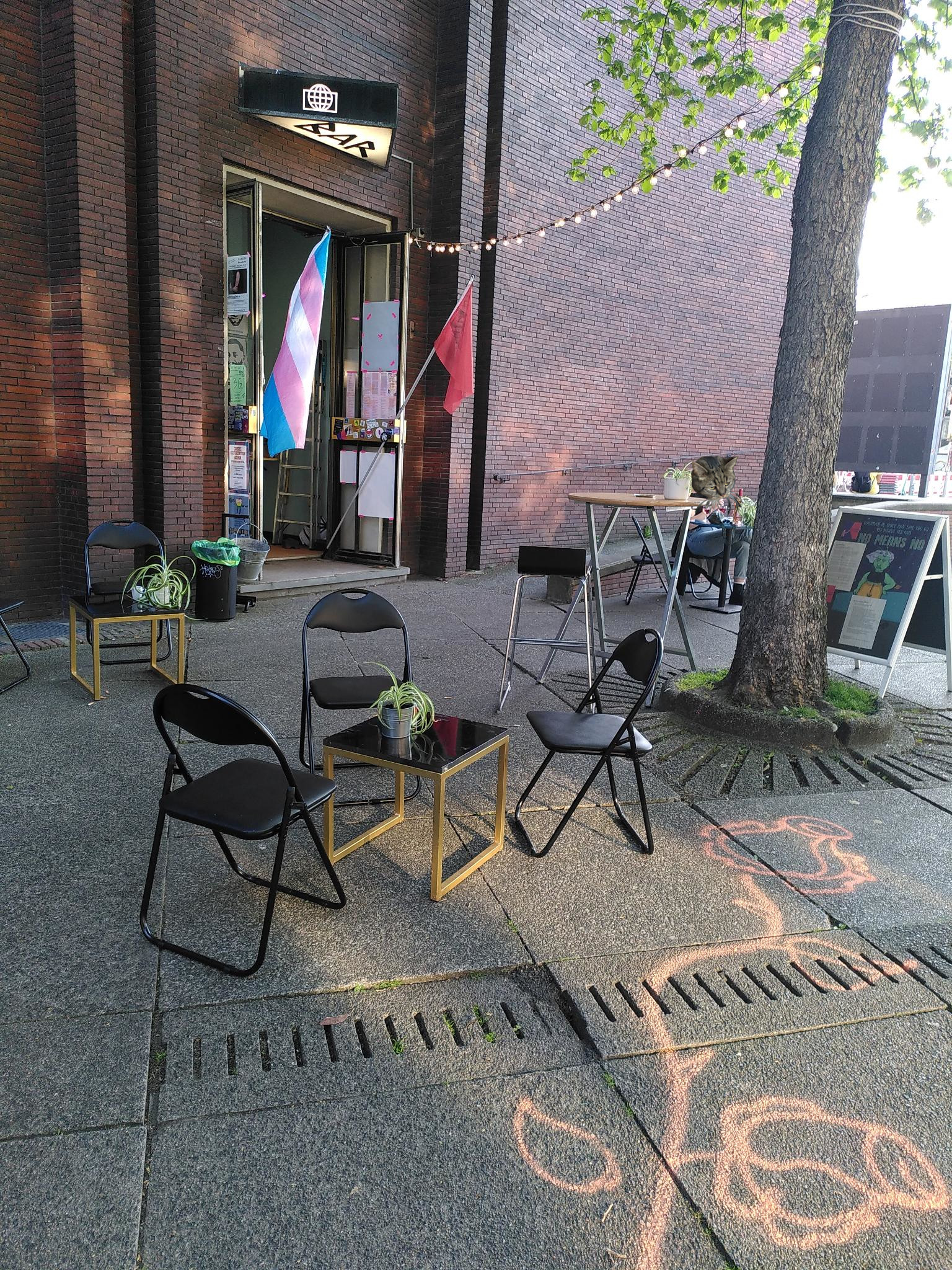 ~~~ im Aufbau / under construction ~~~
Hier bist du richtig für Informationen rund um die Oval Office Bar und ihren Trägerverein
KosmoPolis – eingetragener Verein für queere Nachtkultur.
You've come to the right place for information about the Oval Office Bar and its supporting association KosmoPolis –
registered association for queer night culture.
OVAL OFFICE BAR – basics:
Öffnungszeiten / opening hours: Donnerstag – Samstag 19-00h
Die Öffnungszeiten können variieren, wir halten euch hier oder via instagram auf dem Laufenden /
Opening hours may vary, we will keep you updated here or via instagram
Kontakt
Der Eingang der Bar befindet sich links am Schauspielhaus. Die Adresse zur Eingangstür ist: Saladin-Schmitt-Strasse 2, 44789 Bochum.
We prioritise queer and/or Flint* and/or BIPoC and/or antifascist artists and activists – please contact us
digital: bar@schauspielhausbochum.de
analog: komm vorbei / come over <3
Also, liebe Queers, Chimären, Lovers, Drinksnobs, Gestrandete und sonstige Sweethearts: bis bald in der kosmopolitischen queeren Kellerbar!
So, dear queers, chimeras, lovers, drink snobs, stranded people and other sweethearts: see you soon in the cosmopolitan queer basement bar!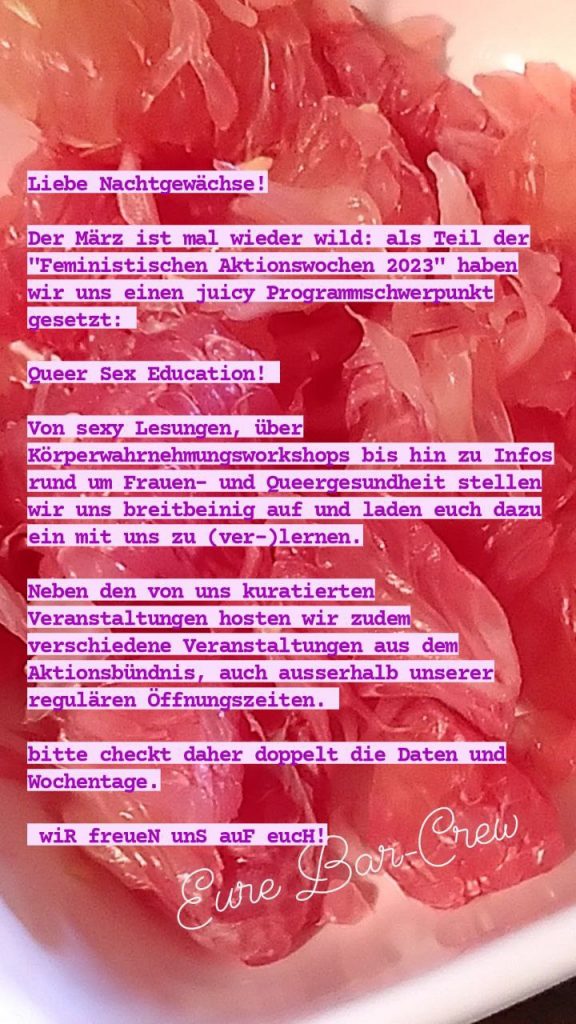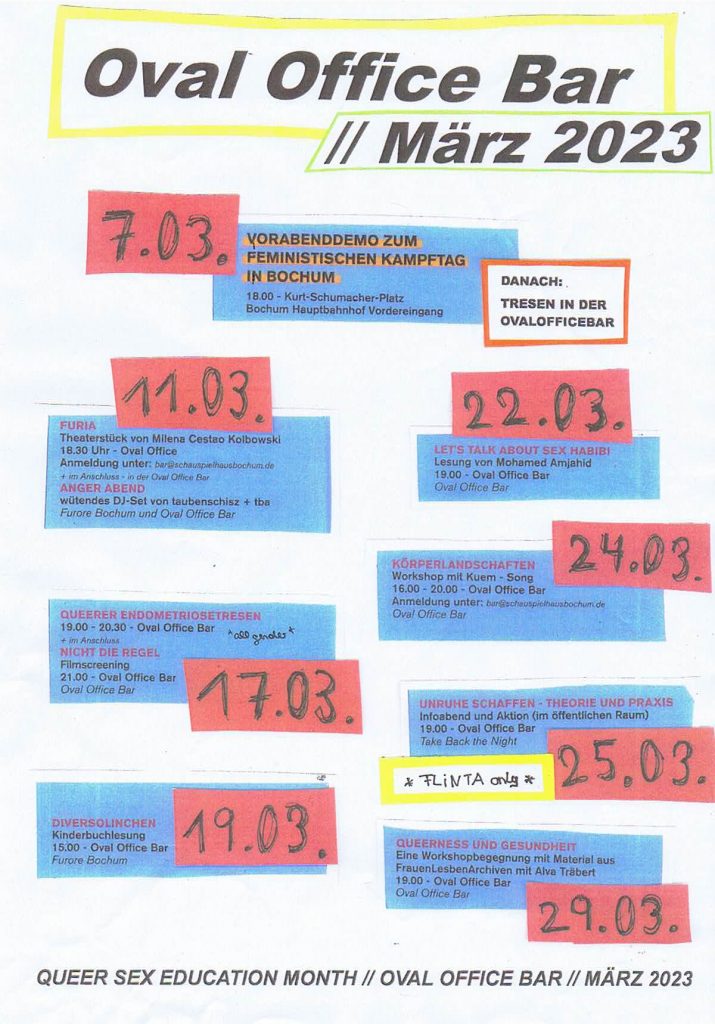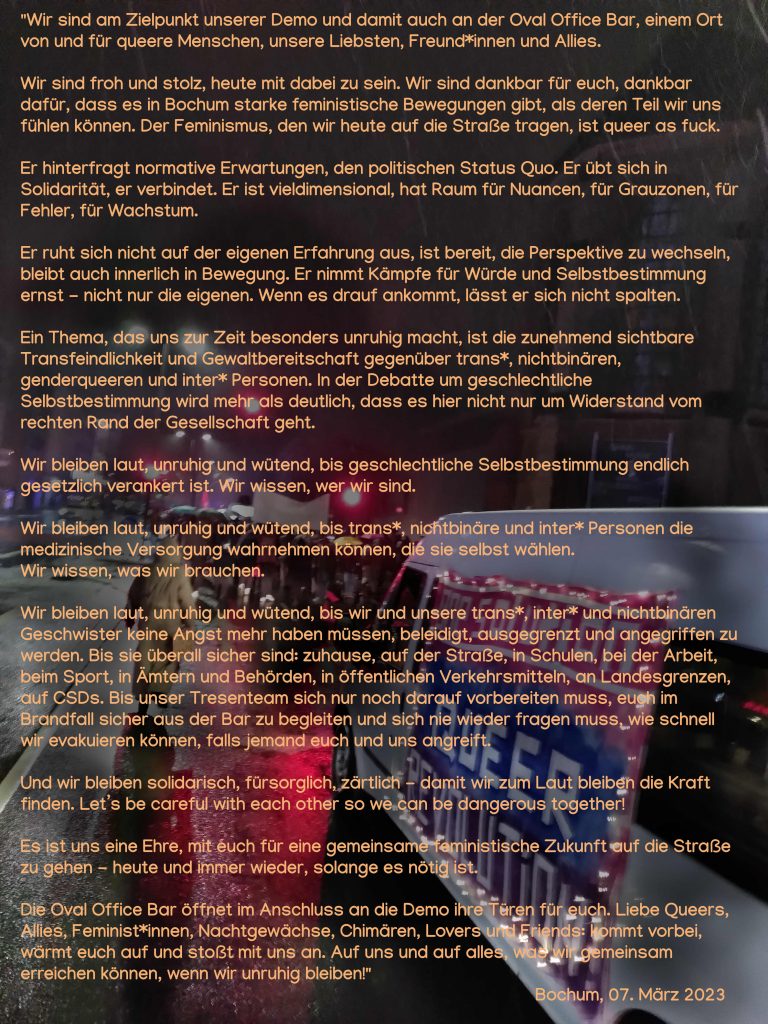 ~~~ Awareness ~~~